"
Untamed World
" is an episode of
The Ren & Stimpy Show
that originally aired in 1991.
Characters
Edit
Log for Girls Commercial
Edit
Ren and Stimpy host a nature show where they travel to the Galpagos Islands to find creatures like themselves, such as crocostimpy, a crocodile that well... looks like Stimpy with the mating call of "HAPPY HAPPY! *snort* JOY JOY!". And who could forget the Lizard chihuahua called a frilled Ren who (of course) resembles Ren.
Farewell segment
Edit
Stimpy: What'll we do 'til then?
Ren: Play horsey with your pet Crocostimpy.
Watch Episode
Edit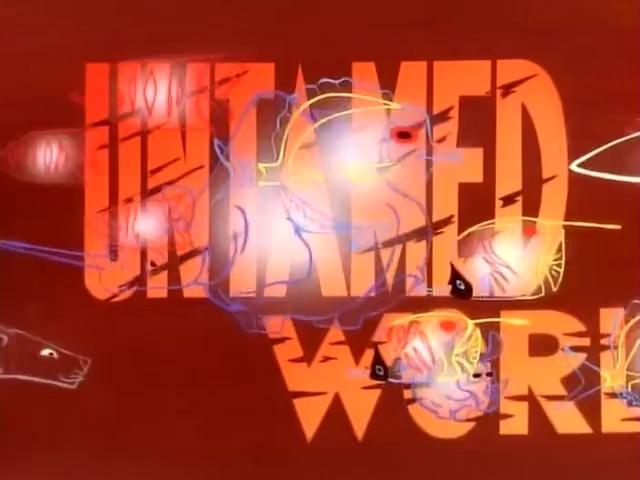 Trivia/Goofs
Edit
This was the last episode for 1991.
This is one of few episodes with a title card that doesn't says the episode's name in it (see the picture above). In this episode, the title card just says "a cartoon".
This is the final episode of the series animated by Lacewood.
The Crocostimpy appers again in The Royal Canidian Kilted Yaksmen
There was one scene when Ren's eyes were red.
Ad blocker interference detected!
Wikia is a free-to-use site that makes money from advertising. We have a modified experience for viewers using ad blockers

Wikia is not accessible if you've made further modifications. Remove the custom ad blocker rule(s) and the page will load as expected.