"
Monkey See, Monkey Don't
" is the 12th episode of Season 2.
Characters
Edit
Ren and Stimpy, seeing how the animals at the zoo get free handouts from visitors, disguise themselves as primates and apply for positions in the monkey house. As the other monkey, "Filthy", gets good food, Stimpy ends up getting old nutshells and pre-chewed gum, while Ren only gets a rock. Then they decide to get a transfer as a bird and a hippopotamus.
Watch Episode
Edit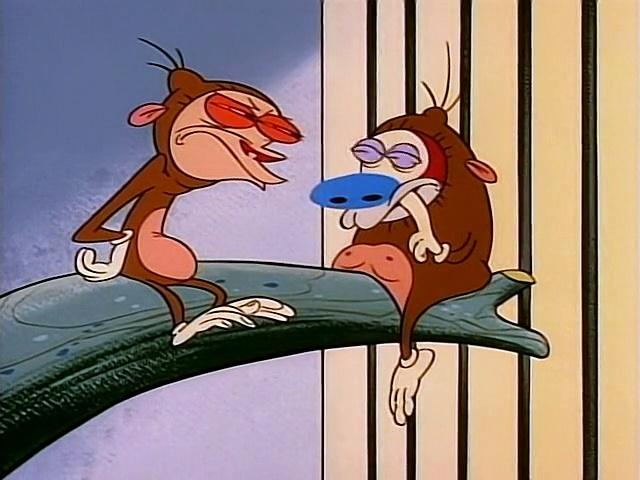 This is John K's least favorite episode.
The extended verison of "I'm Gonna Be A Monkey" can be found on the "You Eediot!" CD.
This the first episode that Billy West voices Ren.
Ad blocker interference detected!
Wikia is a free-to-use site that makes money from advertising. We have a modified experience for viewers using ad blockers

Wikia is not accessible if you've made further modifications. Remove the custom ad blocker rule(s) and the page will load as expected.